Enrol for Compressed Gases Safety E-Learning
Purchasing a course for someone else?
If you wish to purchase a course for one or more individuals, rather than yourself, then we have an excellent solution for you, where you can manage and monitor progress of learners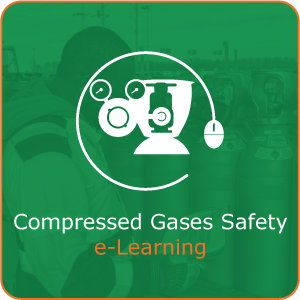 About this e-Learning course
Compressed Gases Safety E-Learning Course in a nutshell:
Compressed Gases Safety e-learning should take approximately 1.5 hrs to complete.
Compatible with all devices.
Delivered as a narrated slide presentation with video & quizzes to test knowledge and keep the learner engaged.
Individuals are able to stop and resume a course at their convenience.
To receive a certificate of training learners must successfully answer a final multiple choice quiz:
A pass rate of 80% is required to receive a certificate of training.
Learners have 2 attempts at the final quiz, they may review a module freely should they fail the test on the first occasion.
After a second failed test the full module must be reviewed before taking the test again.